Register Now for Westwood's Robotics Competitive Robotics Team!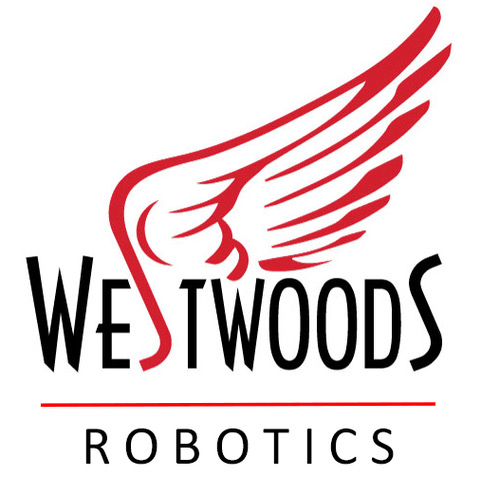 Open to 3rd through 5th graders who competed last year, or who have completed a VEX IQ robotics program at Westwoods, during an NMC College for Kids program, or Quarkmine summer camp.
Students will be divided in teams of 4-6 students. Each team will strategize, design, build and program a robot with the goal of participating in two regional VEX IQ competitions this fall. Through these competitions, students will further boost teamwork and in particular, problem-solving abilities. This program is highly student-led, with some guidance from team mentors. 
Practice Schedule: 
Build/practice sessions will be held on Mondays beginning September 23rd from 5:00 - 6:30pm in the Westwoods Art/Music Room. 
*NOTE: If your child participates in a fall sport that conflicts with the early practice dates, the robotics "season" is such that they can still participate. Contact Westwoods Robotics Coordinator, Joan O'Neill to learn more (contact info, below).
Participation Fee: 
$40
*Reduced rates are available for those who qualify for the TCAPS free and reduced meals program. Registration includes use of Westwood's robotics kits, team t-shirts, and registration for competitions.

Competition Schedule: 
November 2  @ Glen Lake
December 7  @ Suttons Bay
*Transportation to competitions to be provided by parents.
Registration Deadline: Friday, September 20, 2019.
Questions? Contact Joan O'Neill, Westwoods Robotics coordinator at joan.oneill@me.com or 231.883.7905.
Payment is required at the time of registration. To register online using a Discover, MasterCard, Visa, or ACH (via a checking or savings account) please register below. Payment with cash or check can be made at the LEAP office located at Central High School, 1150 Milliken, Traverse City. Please use the 1st (smaller) auditorium entrance - we are located just inside the doors to the right. School Year Office hours are Monday – Friday, 8:30 am – 4:30 pm. Please call the LEAP office at 231.933.6570 for more information.
NOTE: Registration is not complete until your course appears in your dashboard. You will also receive an email from Eleyo confirming your registration. If you do not receive the confirmation email or see the course in your dashboard, be sure you have not left any course items in your shopping basket. If you need assistance please call the LEAP office (231.933.6570). If you did not receive an email from Eleyo or see your course in your dashboard, the payment did not process and the student is not registered.
September 2019
| Su | M | Tu | W | Th | F | Sa |
| --- | --- | --- | --- | --- | --- | --- |
| | | | | | | |
| 1 | 2 | 3 | 4 | 5 | 6 | 7 |
| 8 | 9 | 10 | 11 | 12 | 13 | 14 |
| 15 | 16 | 17 | 18 | 19 | 20 | 21 |
| 22 | 23 | 24 | 25 | 26 | 27 | 28 |
| 29 | 30 | | | | | |
October 2019
| Su | M | Tu | W | Th | F | Sa |
| --- | --- | --- | --- | --- | --- | --- |
| | | 1 | 2 | 3 | 4 | 5 |
| 6 | 7 | 8 | 9 | 10 | 11 | 12 |
| 13 | 14 | 15 | 16 | 17 | 18 | 19 |
| 20 | 21 | 22 | 23 | 24 | 25 | 26 |
| 27 | 28 | 29 | 30 | 31 | | |
| | | | | | | |
November 2019
| Su | M | Tu | W | Th | F | Sa |
| --- | --- | --- | --- | --- | --- | --- |
| | | | | | 1 | 2 |
| 3 | 4 | 5 | 6 | 7 | 8 | 9 |
| 10 | 11 | 12 | 13 | 14 | 15 | 16 |
| 17 | 18 | 19 | 20 | 21 | 22 | 23 |
| 24 | 25 | 26 | 27 | 28 | 29 | 30 |
| | | | | | | |
December 2019
| Su | M | Tu | W | Th | F | Sa |
| --- | --- | --- | --- | --- | --- | --- |
| | | | | | | |
| 1 | 2 | 3 | 4 | 5 | 6 | 7 |
| 8 | 9 | 10 | 11 | 12 | 13 | 14 |
| 15 | 16 | 17 | 18 | 19 | 20 | 21 |
| 22 | 23 | 24 | 25 | 26 | 27 | 28 |
| 29 | 30 | 31 | | | | |
3-5 WW Robotics
---
Westwoods Elementary School
---
---
---
---